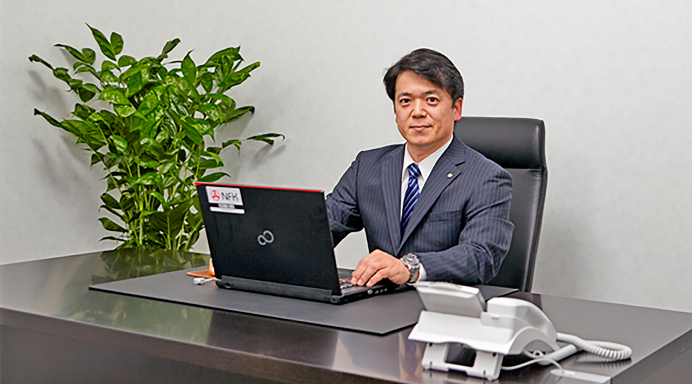 NFK was founded in 1971. Assembling flexible hoses and expansion joints was initially our main area of business. We began expanding right away through a series of capital investments designed to improve and innovate equipment as we continued to meet the needs of our clients. These investments allowed us to start comprehensive production of finished products starting from tube elements. As a result, we started receiving acclaim from clients who recognized advantages such as our high quality, rapid delivery and low prices.
Japan's manufacturing industry has recently been forced to compete globally while facing a host of problems such as the increasing difficulty of skills training for new workers in the face of a shrinking pool of production staff. With no easy solutions in sight, everyday improvements and efforts are more important than ever in today's increasingly challenging business environment.
We want to continue fulfilling our mission as a manufacturer by valuing relationships, developing the products the market demands and continually providing products ensuring safety and security. We look forward to receiving your continued and growing support.
Masaki Yokomakura, President & Representative Director
Nangoku Flexible Hose Industry Co., Ltd.