NK-8600
In-line pressure balanced expansion joint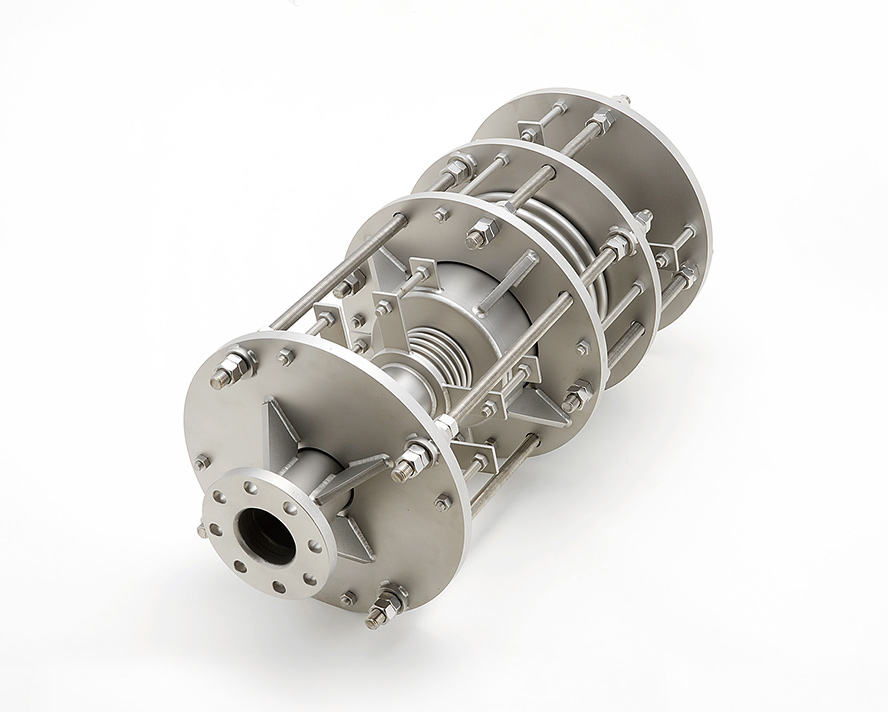 Feature
An in-line pressure balanced Expansion joint is designed to absorb axial movement and/or lateral deflection while restraining the pressure thrust by means of tie devices interconnecting the line pressure. Each bellows set is designed to absorb the axial movement and usually the line bellows will absorb the lateral deflection. This type of Expansion joint is used in a straight run of piping.
Applicable fluid: Steam, Exhaust gas, Water, Air
Applicable bellows: MF, HF
Material: SUS304, SUS316L,
*Please contact us for material.
NK-8600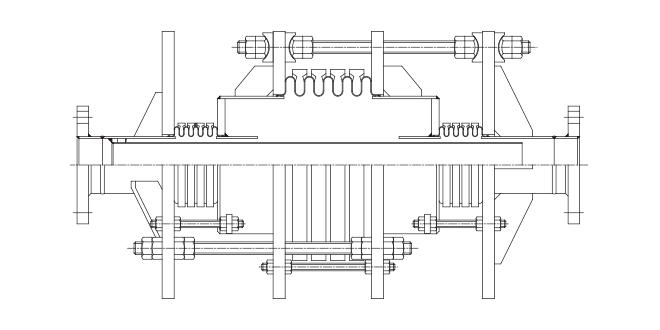 Materials
| | |
| --- | --- |
| Flange | Carbon steel, Stainless Steel |
| End Pipe | Carbon steel, Stainless Steel |
| Beam | Carbon steel, Stainless Steel |
| Guide Flange | Carbon steel, Stainless Steel |
| Reinforcing Ring | Carbon steel, Stainless Steel |
| Expansion Bellows | Stainless Steel |
| Tie Rod | Carbon steel, Stainless Steel |
| Neck Ring | Carbon steel, Stainless Steel |
| Spherical Washer | Carbon steel, Stainless Steel |
| Inner Sleeve | Carbon steel, Stainless Steel |
| Shipping Bolt | Carbon steel, Stainless Steel |
| Holder | Carbon steel, Stainless Steel |
| Blance Bellows | Stainless Steel |